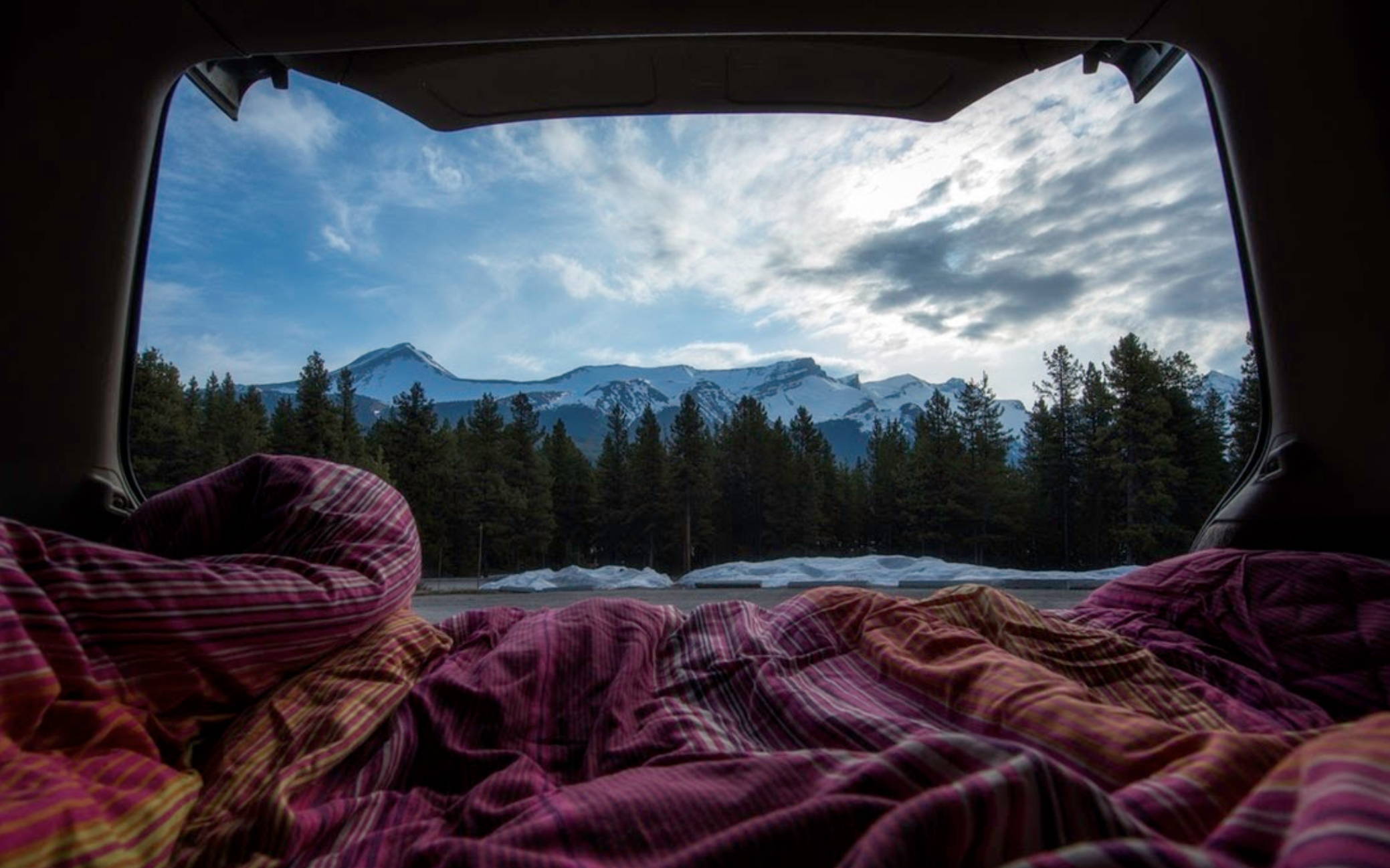 Many people dream of spending their summers traveling, and exploring nature, but unfortunately most can't always afford to make this dream a reality. So even though your heart may be longing for adventure, your bank account is probably saying otherwise. Wondering how you can explore the world, while keeping your bank account above zero? Don't worry, there is a way...
ABOUT A YEAR AGO, I CAR CAMPED THROUGH ARIZONA AND COLORADO, HITTING SIX NATIONAL PARKS/MONUMENTS ALONG THE WAY. I HAD THE CHANCE TO SEE:
Zion National Park

Grand Canyon National Park, North Rim (South Rim is better for the record)

Monument Valley National Park (personal favorite)

Four Corners National Monument

Mesa Verde National Park

Last stop was Black Canyons of the Gunnison National Park (Colorado)
For those of you who have car camped before, you know how convenient it is. After a long day of hiking you are able to crawl in and fall asleep. Then in the morning, just begin driving to your next destination without having to take down a tent. If you are looking to give car camping a shot, or are looking for ways to improve your experience, here are 7 tips to make your next car camping road trip a success!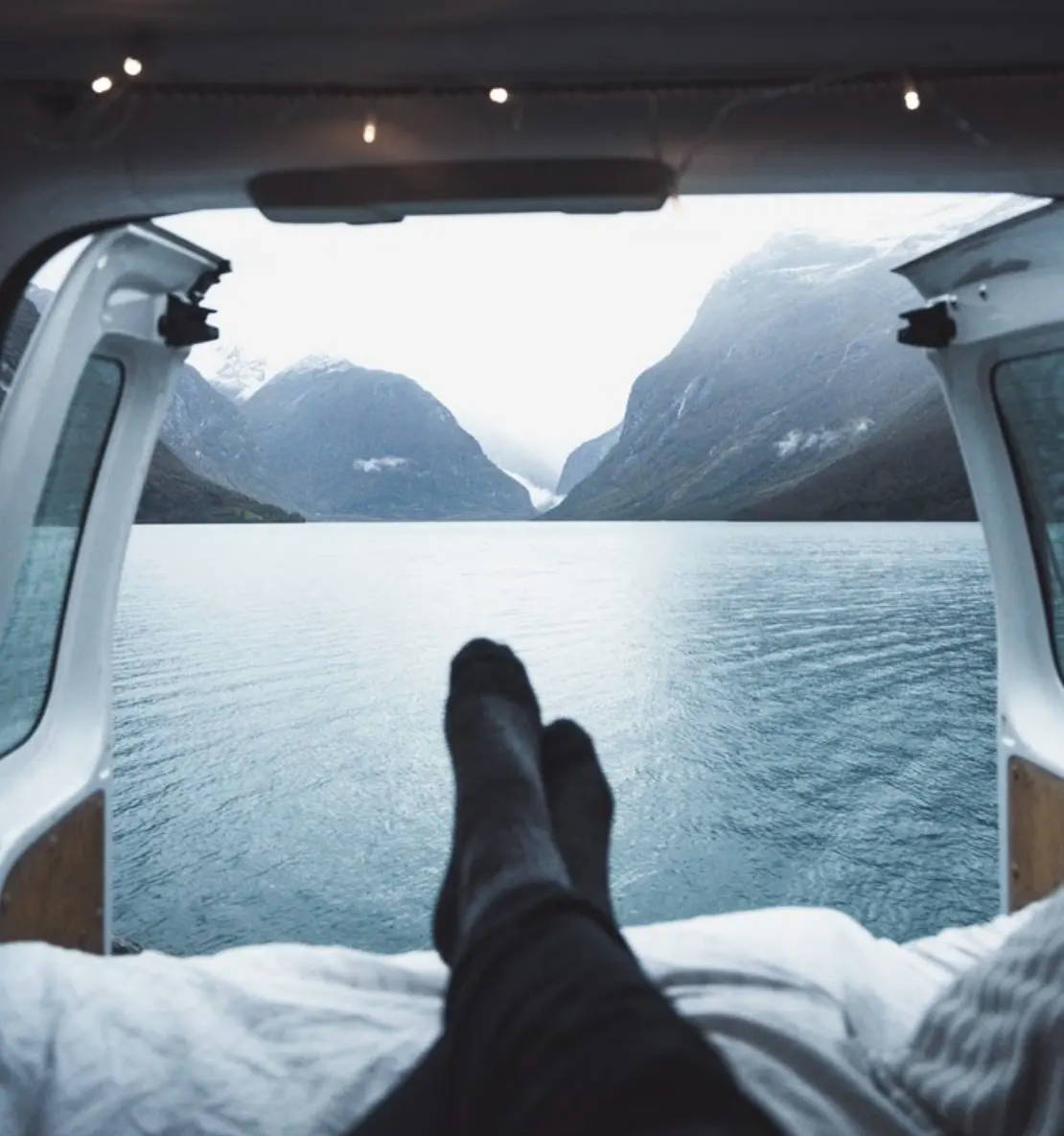 Make Sure You Have A Car Big Enough To Sleep In
It's important to make sure that you're not crammed into a passenger seat every night, trying to rest up for the next day's adventure. I drive a Jeep Renegade, so the back is big enough for at least two people to sleep. If you are planning on sleeping in your car for multiple nights in a row, see if a member of the adventure party has a car large enough to ensure a somewhat decent night of sleep! (No offense to people with smaller cars, I used to drive a Corolla!)
If you or your friends don't have a large enough car to sleep in and you have some extra cash to spend, consider renting a small towable camper for a few days! It'll provide that much more comfort to come back to after a long hike.
Even If It's Summer Pack Warm Clothes
Summer road trips can be tricky because it will be 90 degrees during your day hike, but at night it may drop down to almost 40 degrees. Make sure to pack warm clothes! Even if you don't think it'll get that cold at night, IT WILL. Extra layers are your friend, especially since you might not be sleeping under a super warm comforter every night.
Bring Garbage Bags For Dirty Clothes And Shoes
Hiking can get messy…especially if you're like me and end up falling every other time you try and climb something. Odds are, by the end of every hike you're going to be covered in dirty or clay. You don't want to have to throw those dirty clothes back into your camping backpack because then you'll have to carry around that extra weight for no reason every time you hike. Bring a garbage bag, or even an extra gym back to keep all the dirty clothes separate. They're also going to smell, so best to keep them away from everything too…
Pack As Much Food As You Can
We all know that a good 5-10 mile hike can work up a huge appetite. Now think of how much food you're going to be eating if you're hiking 5-10 miles everyday…for 5 days. Snacks are your friend when you're road tripping. Very rarely will you be stopping for large meals, partly because, who wants to hike when you are full and can't move, but also because you're going to be on the go all day. Energy bars and power bars (I recommend the Gatorade meal replacement bars) are all your friend, along with some apples or bananas here and there. Be sure to keep up the nutrients!
Bring Lots Of Toilet Paper
Bringing toilet paper is probably a no-brainer for those of you that camp regularly, BUT for car camping) bring more than you think you'll need! Heads up: most campsites (especially at national parks) keep their bathrooms locked if you don't buy/reserve a campsite there. So if you're just pulling into the parking lot to sleep for the night, you're not going to have that magical key to get into the bathroom. Ladies this applies more to you than guys…but trust me, make sure you have more than you need otherwise, have fun waiting for someone to let you in.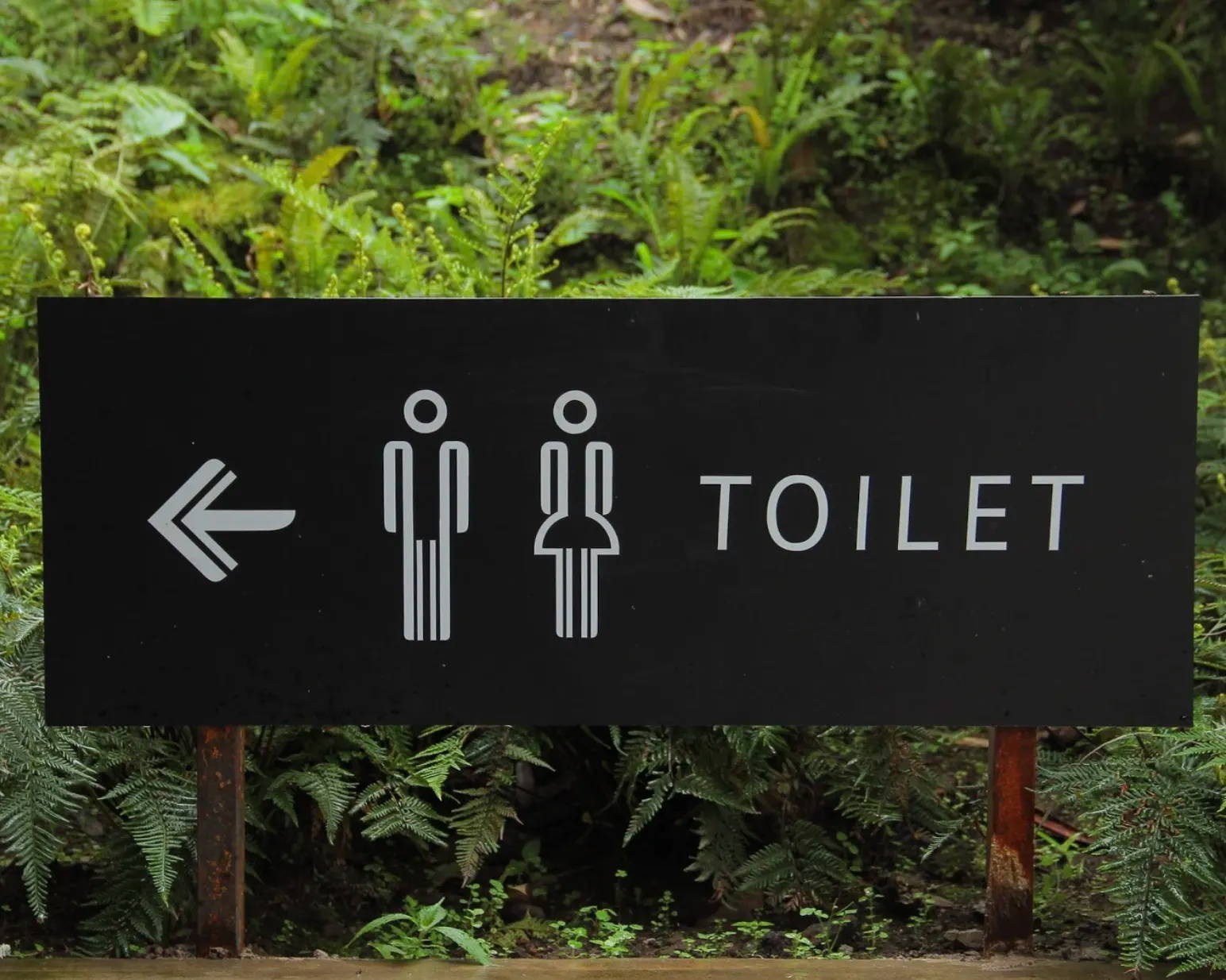 Don't Forget Shower Supplies
Now don't get me wrong, I love being outdoors and showering most days is an inconvenience for me. BUT once you start to get toward the end of day three or four, and you're all sweaty and covered in dirt from hiking…you just may want to take a shower and some body wash and do the best you can the scrub the layers of dirt off of you. Not a total necessity, but for your mental sanity of feeling disgusting, pack those mini travel sized body washes!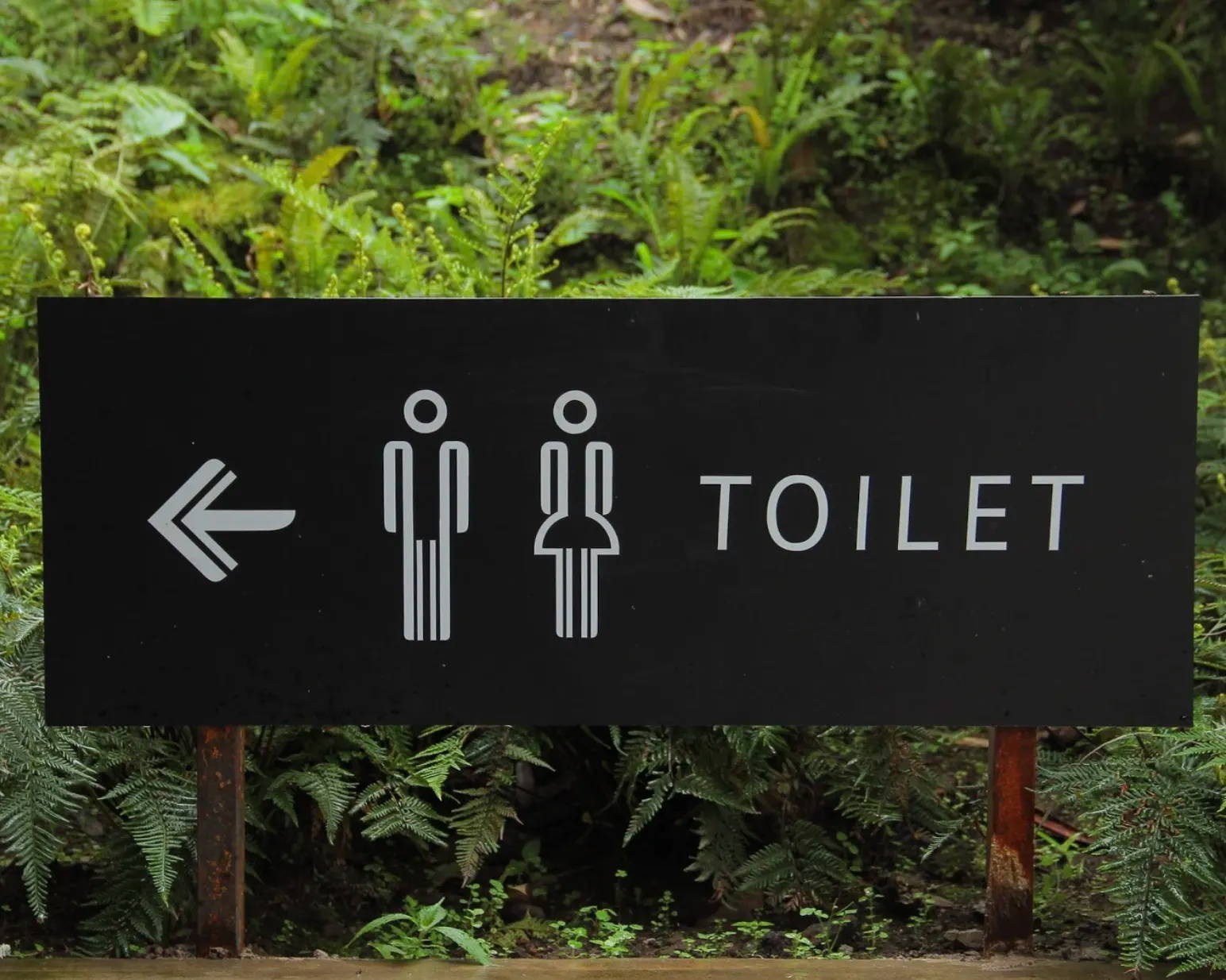 Be Sure To Pack Extra Socks
I know that socks probably aren't on the top of your camping packing list, BUT be sure to pack more than one or two pairs of hiking socks! Odds are you are going to be hiking through a lot of dirt, sand and probably even water. Once that one or two pairs of socks you packed get wet…they're gross for the rest of the trip. Bring back up, LOTS OF BACK UP!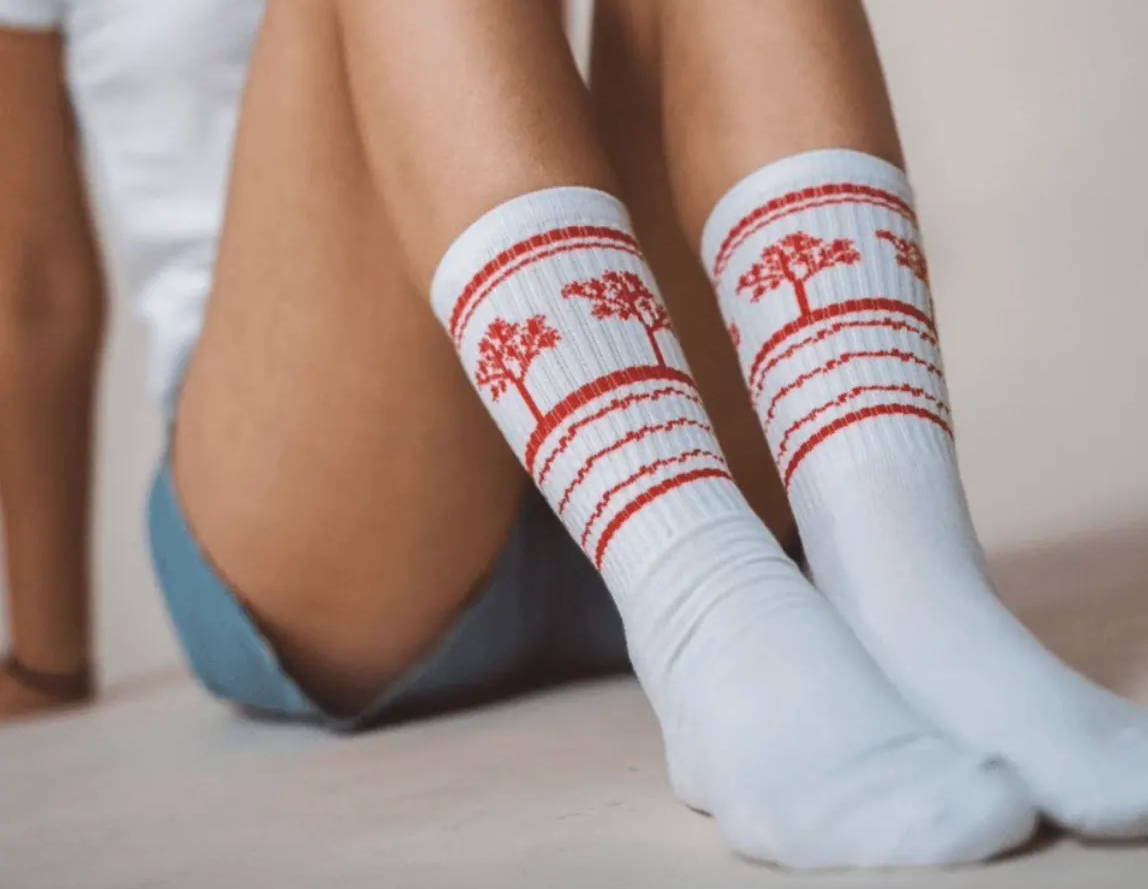 SO THERE YOU HAVE IT, 7 TIPS TO KEEP IN MIND IF YOU'RE PLANNING ON CAR CAMPING YOUR WAY THROUGH SOME OF THE WORLD'S MOST BEAUTIFUL SITES THIS SUMMER.