We stood at the trailhead. It was already 80 degrees and it wasn't even midday. My shirt was already soaked through with sweat and the heat of the asphalt was starting to radiate. I was just as excited and proud and dirty and exhausted as all of our participants. Really, I just wanted a cold beer that I knew was in the cooler in the van.
Then I saw her round the corner. "Everyone ready?!", I asked. We leaned in, raised our arms, and began whooping and cheering as our last client crossed the threshold from trail to parking lot. She burst into tears.
Wordlessly, the group rallied around her for a group hug. We all cried. The day before, this woman had expressed to the group her fears about this entire trip: what if I'm too fat/slow/out of shape/old? What if I can't do this? She talked about how backpacking had been her dream since she was a teenager. And now, at 45, she had taken the steps to make her dream a reality.
"I knew I could do it", she said wiping away tears, "but the kid in me wasn't sure I could, she was so afraid, and now she knows she can."
My job is strange. It's gorgeous and terrifying and hard and completely fulfilling. I'm a wilderness therapist and backpacking guide and in January of 2020, just in time for the pandemic, I opened my own therapeutic guiding company.
"But the kid in me wasn't sure I could, she was so afraid, and now she knows she can."
I started out like most therapists fresh out of grad school: overstuffed couches, cardigans, a slowly growing book shelf of self-help staples, offering tissues. I spent two years in a windowless office and found myself slowly unraveling; something needed to change. But change is scary and hard, like really hard. So I found excuse after excuse to stay the same. Until I couldn't anymore.
I knew I liked helping people and I knew I liked being outside. I have been in outdoor education and guiding (sporadically) since 2009. And so, after a period of googling "outdoors + therapy + careers", several interviews, and many mini existential crises, I packed my entire life into my 2010 Subaru and moved from Boston to Salt Lake City.
There, I began working for a wilderness therapy company. Wilderness therapy is a strange animal. It is a, very expensive, very white dominant and privileged form of residential treatment, in which people (typically teens) receive mental health counseling in an outdoor setting. Think of the movie "Holes" but less punitive.
Throughout my 2+ years as a wilderness therapist I learned a lot about grit, boundaries, patience, and my own ability to thrive in abject chaos. I also learned how to tell the time by the stars, how to drive in almost any weather condition, and how to make fire from a bow drill. I met incredible and resilient kids, worked hard with their parents, and made lifelong friends with my fellow staff. But something was still missing and it left a gnawing feeling at the end of every 8 day shift.  
Accessibility. That's what was missing.
Most of these programs are entirely private pay and they can cost upwards of $50,000 for a 12 week stay (probably more since I left). Most families are white, wealthy, and well-educated. Up until recently, many of these programs had no language for and no interest in including queer or trans kids and most companies still group students together based on their biological sex assigned at birth, rather than on their gender expression. To be frank, they're behind the times and it shows.
One day, while driving out of the desert with my good friend (and now business partner), Charlie, we were lamenting about this exact thing: how has wilderness as therapy become an industry? Who gets to decide who heals in the backcountry and why is it so expensive?
We decided there, in that beat up truck with a missing side-view mirror, that we would start our own guiding company. One with heart and a clear message of promoting equity, visibility, and accessibility in the outdoors. Did we know how to run a business? No. Were we scared out of our minds? Yup. Were we going to try anyway? Hell yup. We knew, and still know, that the fearful thing, the thing we are scared to look at and delve into, is often the thing we need to address most.
Adults, children, teens, seniors -- almost all of us have tremendous internal work to do. Many of us walk through the world with gaping emotional wounds. Some are in various stages of healing, others are festering and deepening into subsequent generations. Most of us are afraid to hold up the mirror and look at who is on the other side. It is easier, if still uncomfortable, to live with the pain you already have than to excise the wound, reset the break, and move forward. Healing is terrifying and it is painful.
Wilderness therapy is my job and my greatest joy, it guts me and challenges me every day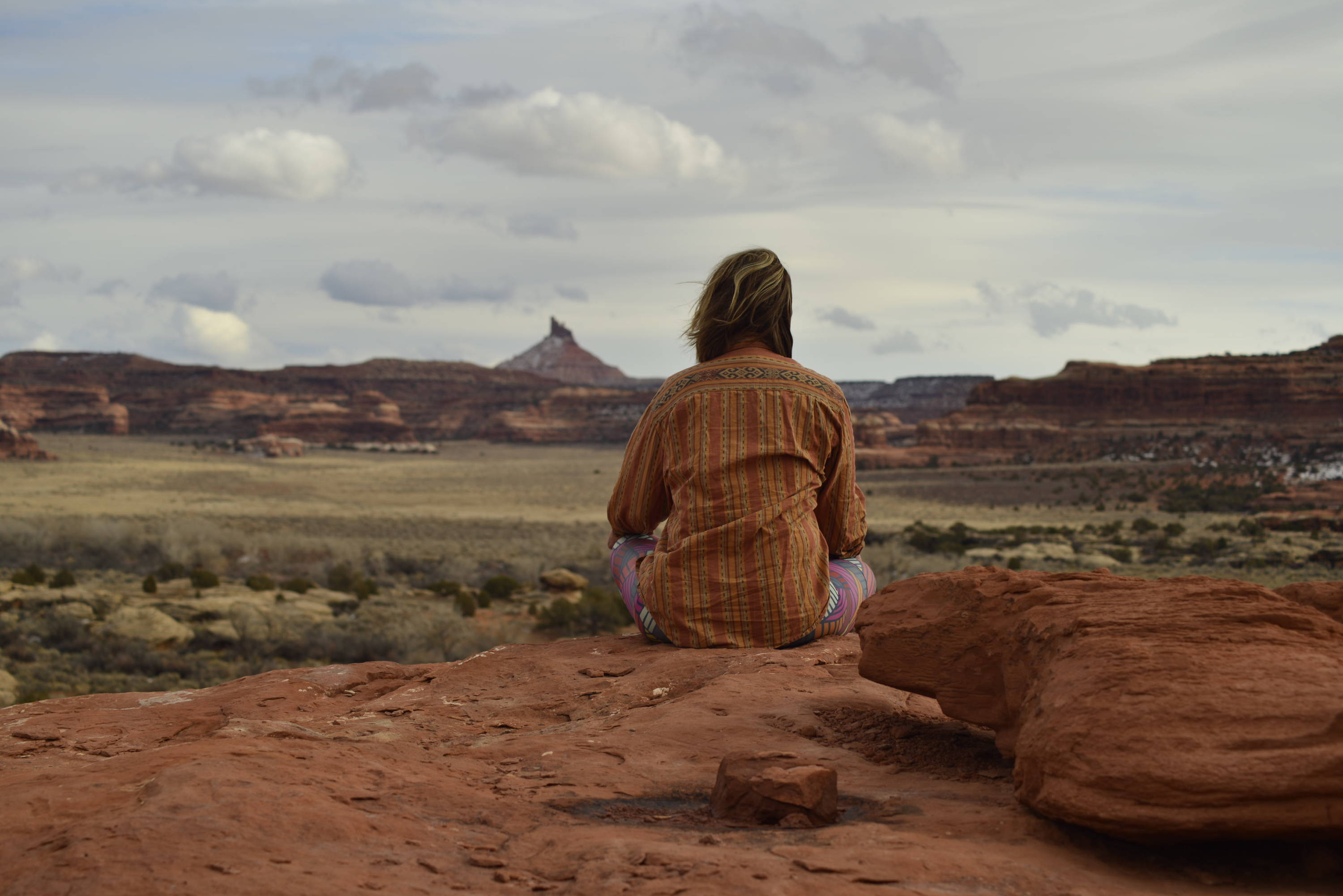 Recreating in the outdoors can also be terrifying and painful. From sore feet and shoulders to the fear of animals, weather, or getting lost. When we enter the outdoors, we are shedding all of our comfortable narratives and materials. But that's exactly when something truly spectacular happens.
When you are in the backcountry, away from phones and jobs and relationships, the world slows down and becomes much more simple. The work is hard but it is clear: eat, sleep, shit, walk. Being outside, whether it is in a therapeutic setting or not, will be therapeutic. As a guide and a therapist, I ask my clients to give up their distractions, tune into their bodies, face their psychological barriers, and come through the other side. Like I said, simple but hard.
Wilderness therapy is my job and my greatest joy, it guts me and challenges me every day, and it has taught me to be brave and grateful and has given me the greatest gift: witnessing the courage in others as they push through what they never thought they could do and revel in all that is possible. There is vulnerability and there is joy and it is impossible to have one without the other.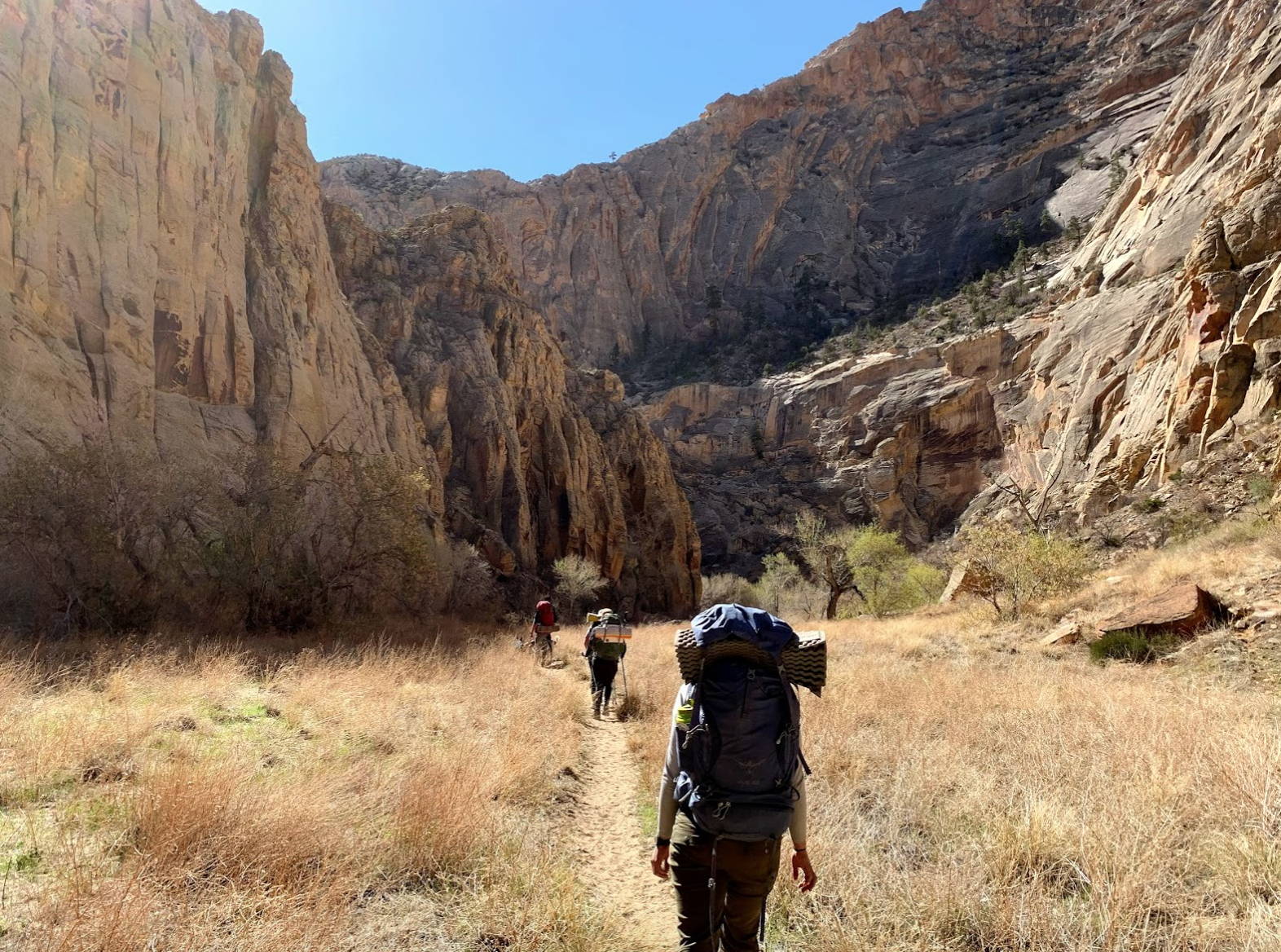 ---